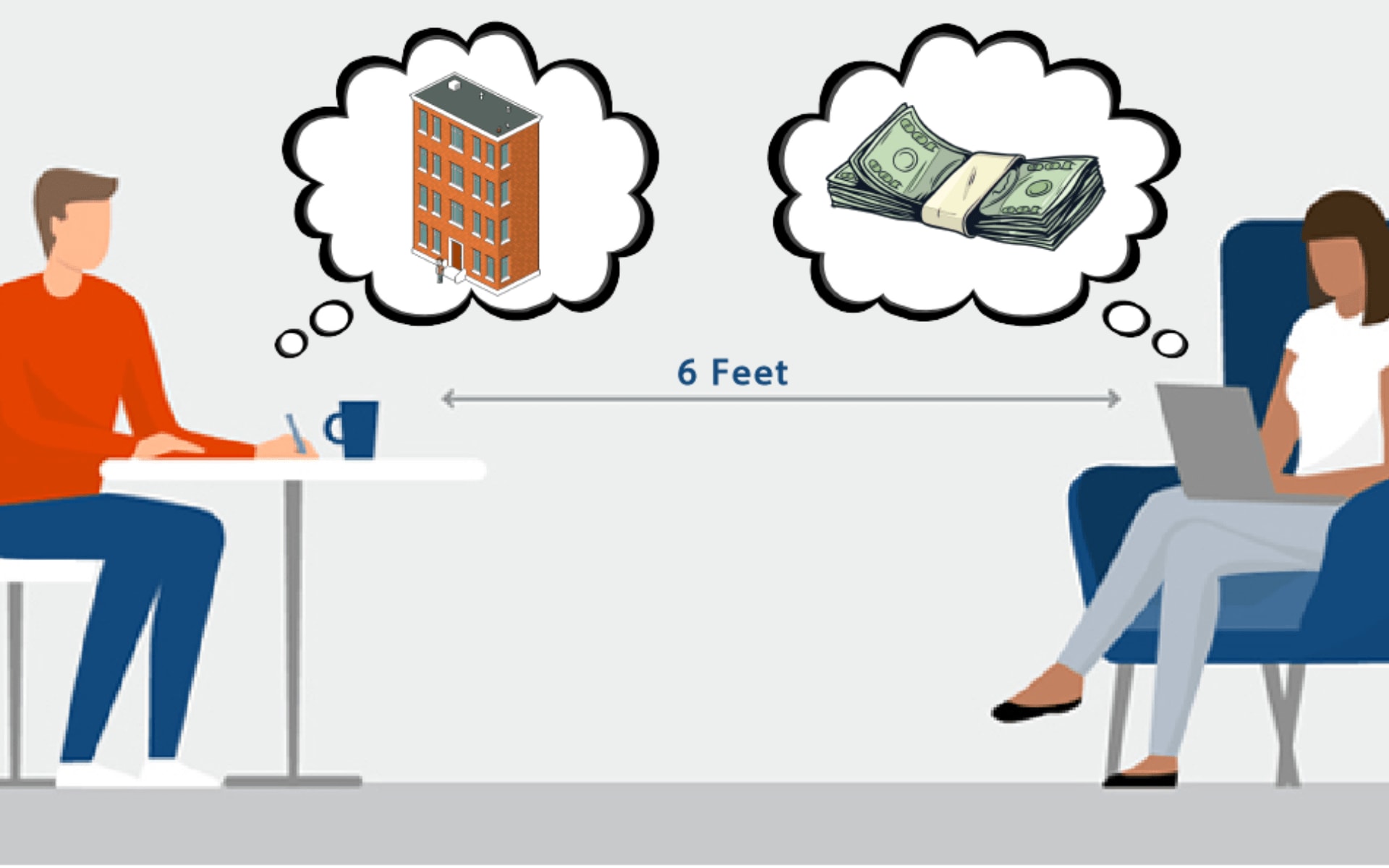 While the current state of affairs is taxing on many fronts, selling or buying at this time can be beneficial to both parties.
Let's face it, this virus is disruptive to the economy and our lives, and potentially even our health. If you were planning on making a real estate move this Spring, that might be something else you are tempted to cross out.
Here are some potential benefits to the new landscape for both sellers and buyers
For Sellers
The whole world is online looking. There has never been a greater captive audience than there is at this very moment with the world sitting at home and looking for alternatives to the drumbeat of virus news. Online shopping is expected to hit a peak and this just may include housing.
Most inquiries will be from serious buyers. Any forward-thinking buyer who is seriously considering purchasing at the moment is likely a very serious prospective buyer.
It's never been cheaper to buy with record-low borrowing rates. A large factor in the ability of a buyer to meet your price depends on their borrowing power. Lower interest rates mean more cash for properties for well-qualified buyers.
The volatility and losses from stocks will drive more capital to real estate. Real estate typically is more secure than stocks and less likely to disappear overnight. With the Dow down 30%, many smart people will turn their eyes toward real estate purchases
With a focus on private viewings vs open houses, your agent can focus more on each buyer. Whether it be in-depth conversations on the phone or Skype or virtual video tours, your agent will have more time than ever to seriously discuss the value of your property in-depth with interested parties
In the absence of easy access, buyers will focus not only on pictures but on property descriptions where you have an opportunity to elaborate on the strengths of your property. People will likely read more and focus more on details in their extended time indoors. Books will be read and written and decisions made based on an abundance of information. Tell a good story and keep them in their seats
Motivated Buyers are anxious to make a deal too (relocations, 1031, trading up, trading down, investment, new baby, etc.) Despite the Crisis, some people cannot push their purchases out indefinitely. Certain buyers like your building, neighborhood, or apartment line and are savvy and knowledgeable enough to move decisively even in this environment.
For Buyers
Money is cheap. Interest is at rock bottom which means you can afford to spend more/get more. Yes, you've heard this for years but now really is a great time to buy if you can look past the moment. Remember, you don't live in the price, you live in the payment :0)
Deals to be had! Any seller currently on the market is likely realistic/motivated. Needless to say, the ball is in YOUR COURT. If you are stable in your employment and have some cash in the bank you can make a great deal for yourself. Acting boldly when others are fearful is a characteristic of many successful investors.
Real estate is more stable than stocks and more immune to quick devaluations. REAL estate is something you can live in and appreciate and get value from beyond the sticker price. Homeownership is one of the primary vehicles to build wealth in this country. People likely do not HAVE to own a stock, but they DO need someplace to live. There is built-in demand and stability in owning your own home or income property.
With sales volume slowed you can take more time to walk neighborhoods, blocks, and buildings to be 100% sure of your purchase. Nobody is likely to push you into anything these days. You can take advantage of this time and focus on your dream home, neighborhood, views, block, school district, etc…
The current pause in the economy is sure to be followed by massive activity and more competition once the storm passes. Now is the time to strike! This will not last forever. The economy is pausing intentionally, not because of a lack of demand. As soon as the coast is clear, the storylines will improve, and many sellers will likely see the benefit of holding out rather than trading now. Carpe Diem!