New York City is home to a lot of museums: There's Fifth Avenue's Museum Mile, of course, but big-name institutions like the Museum of Modern Art, the American Museum of Natural History, and the Whitney draw in thousands of visitors every year.
But if you've already visited those places dozens of times, why not visit one of the city's many lesser-known—but no less impressive—museums? Covering topics like subway history, Himalayan art and design, and the life of jazz legend Louis Armstrong, these cultural institutions are as diverse as they are fascinating.
1. The Skyscraper Museum
39 Battery Pl New York, NY 10280 (212) 968-1961
Architecture lovers, this one's for you: The Skyscraper Museum examines the historical factors that have shaped the city's iconic skyline, while also looking at the technology used to construct buildings, along with many other informative exhibitions.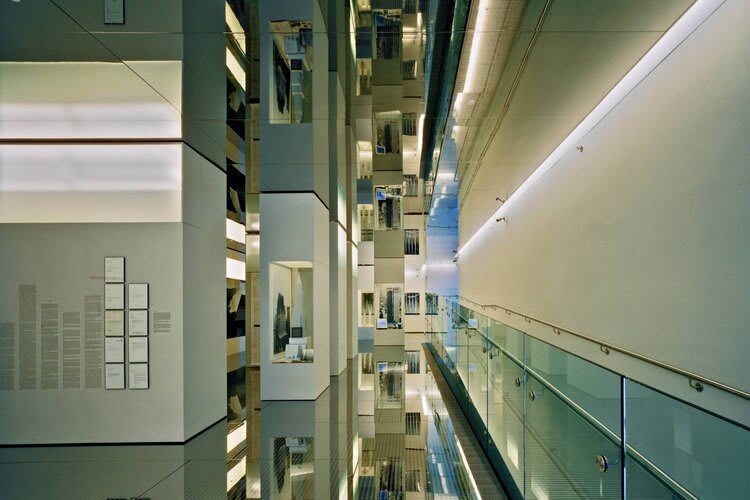 2. New York City Fire Museum
278 Spring Street New York, NY 10013 (212) 691-1303
Children and adults alike will get a kick out of this museum, located in a turn-of-the-20th-century Beaux Arts firehouse. The museum showcases the evolution of firefighting, with cool displays that include historic fire engines, and a simulated fire in a mock apartment that teaches participants how to protect against home fires. There's also a memorial that honors the FDNY members who lost their lives on 9/11.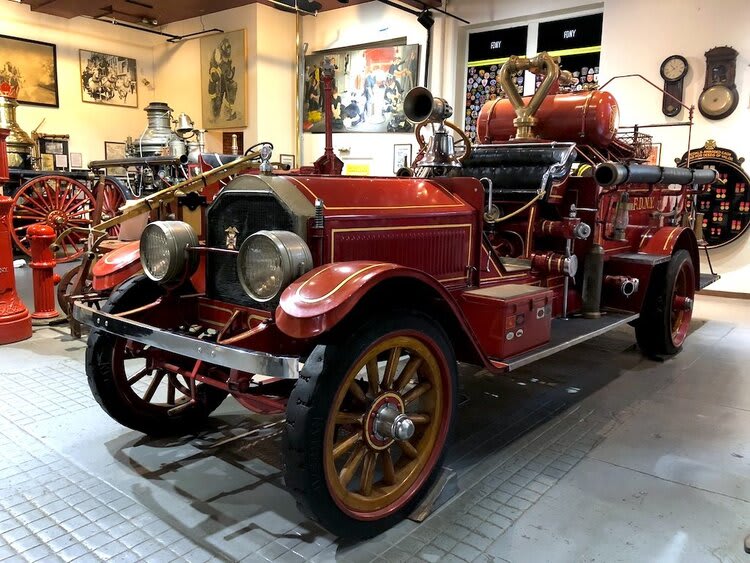 3. Museum of Chinese in America
215 Centre St New York, NY 10013 (855) 955-6622
For a concentrated look at the Chinese-American experience, visit this museum on Centre Street—located in one of Maya Lin's few NYC creations. The museum's unique approach to preserving history includes oral histories, along with photographs and artifacts that examine everything from media portrayals of Chinese Americans to the evolution of Chinatowns throughout the country.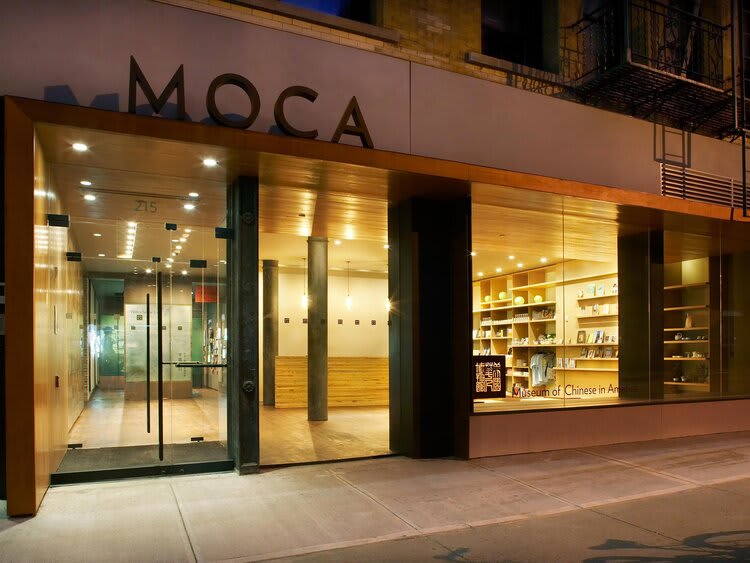 4. Tenement Museum
103 Orchard St New York, NY 10002 (212) 982-8420
The Tenement Museum may be the best place in New York City to learn about immigrant life on the Lower East Side in the 19th and 20th centuries, and how the neighborhood has changed in the years since. It also has a stellar gift shop that's filled with books on the neighborhood's history, Lower East Side-themed ephemera, and cool handmade jewelry (among other things).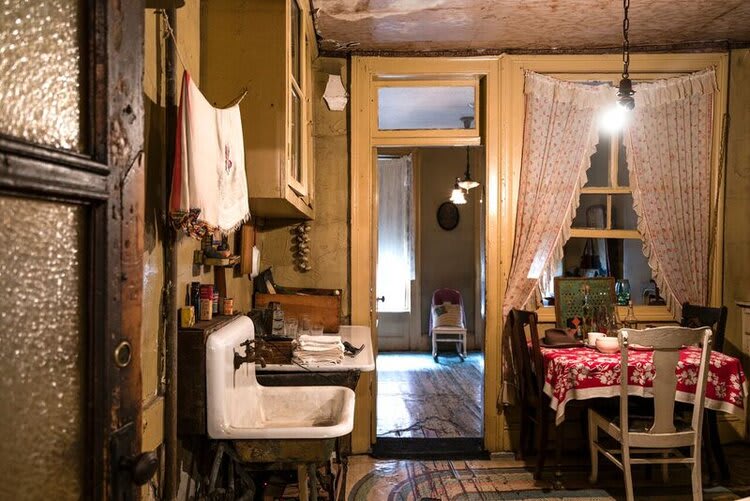 5. Merchant's House Museum
29 E 4th St New York, NY 10003 (212) 777-1089
From 1835 to 1933, wealthy merchant Seabury Tredwell, along with his eight children, lived in the Merchant House at 29 East Fourth Street. In 1936, the Tredwell home was converted into a museum that preserves the family's items, along with giving the public an idea of how an affluent family lived in Manhattan during the late 1800s. (Oh, and it might be
haunted
.)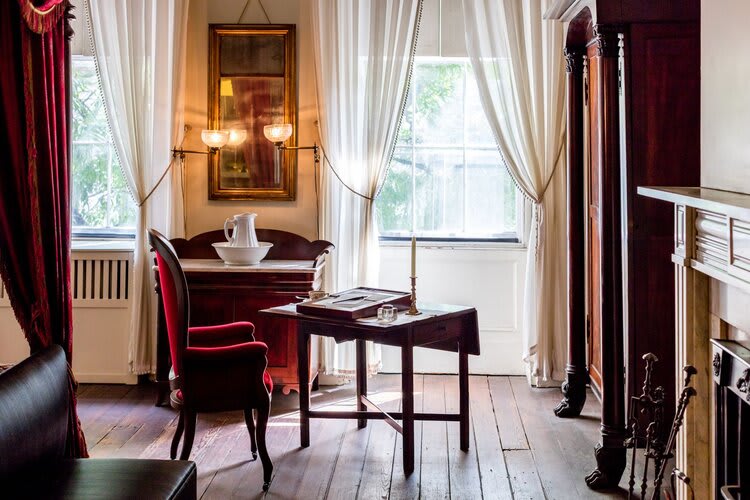 6. Rubin Museum of Art
150 W 17th St New York, NY 10011 (212) 620-5000
A former Barneys store in Chelsea is now home to the Rubin Museum of Art, devoted to the arts and culture in the Himalayas and its neighboring regions. While its spiral staircase is an instant draw, its live concerts, films, immersive conversations, and unique exhibitions are no less worthy of your attention. The museum's cafe, Café Serai, is located on the upper level and is worth a visit.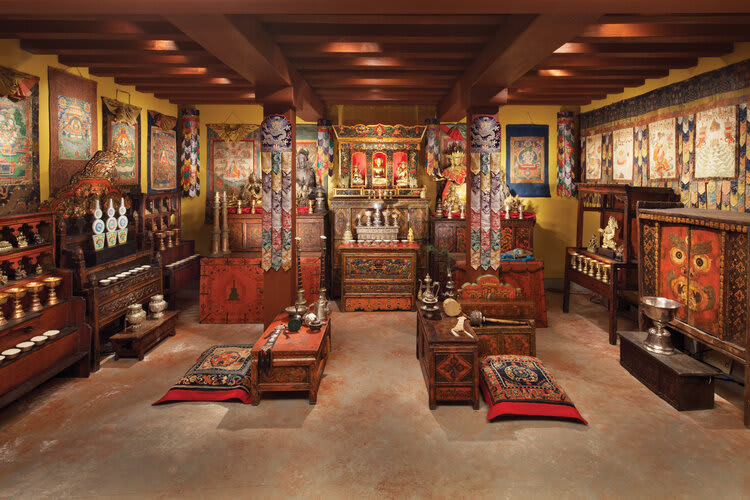 7. El Museo Del Bario
1230 5th Ave New York, NY 10029 (212) 831-7272
The mission of El Museo remains the same as it was when the museum was founded in 1969: to showcase the work of Latin American and Caribbean artists who haven't been embraced by larger institutions. Its permanent collection features 20th-century drawings and paintings, Taino artifacts, photography, films, and more items that span 800 years. The museum is also known for its myriad events, including educational and community programs.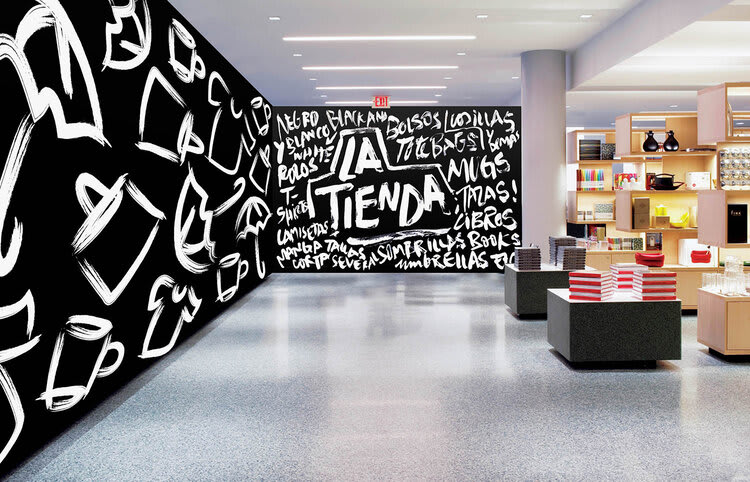 8. The National Jazz Museum in Harlem
Ground Floor, 58 W 129th St New York, NY 10027 (212) 348-8300
The National Jazz Museum in Harlem is located on the ground floor of a condo building at 58 West 129th Street and serves as a space for exploring the history of the genre. The museum regularly hosts programs like Jazz for Curious Listeners and Harlem Speaks, an interview series with artists and prominent community figures.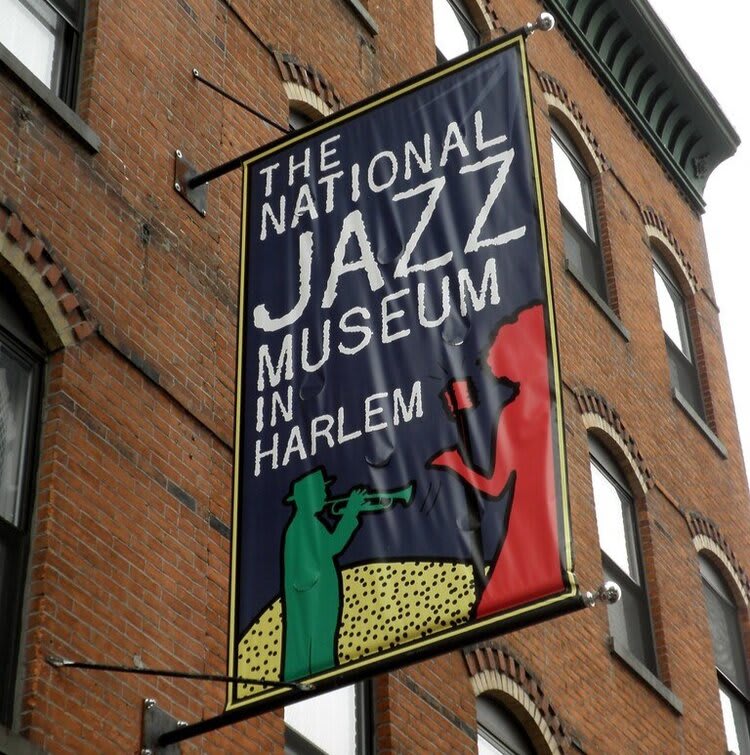 9. Dyckman Farmhouse Museum
4881 Broadway New York, NY 10034 (212) 304-9422
There aren't too many reminders of Manhattan's days as rural farmland, but the Dyckman Farmhouse is one such remnant in Washington Heights. The structure was built in 1874 by William Dyckman and is the oldest farmhouse in Manhattan. Family objects from Mary Alice Dyckman and her sister Fannie Fredericka Dyckman, who both purchased the house around 1915, are also part of the collection.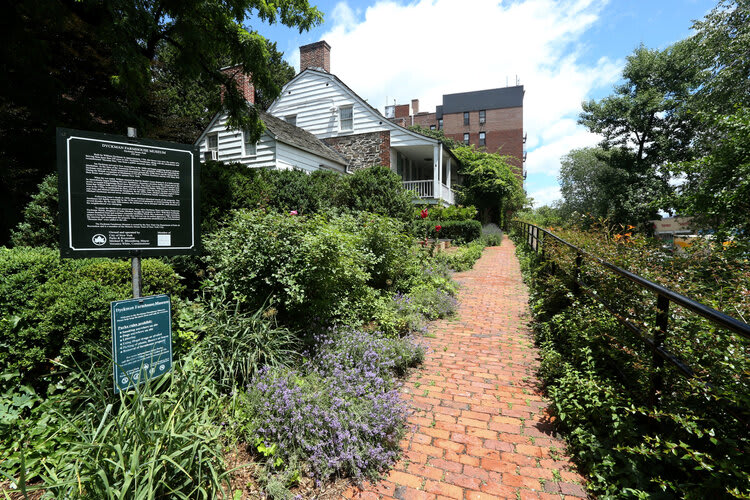 10. Louis Armstrong Home Museum
34-56 107th St Corona, NY 11368 (718) 997-3670
Legendary jazz musician Louis Armstrong and his wife, Lucille, called this modest home in Corona, Queens home; now, it functions as a museum that celebrates the musician's life and legacy. The house is a national landmark that is owned by the New York City Department of Cultural Affairs and displays rare photographs, sound recordings, and personal memorabilia that belong to Armstrong, including his gold trumpet.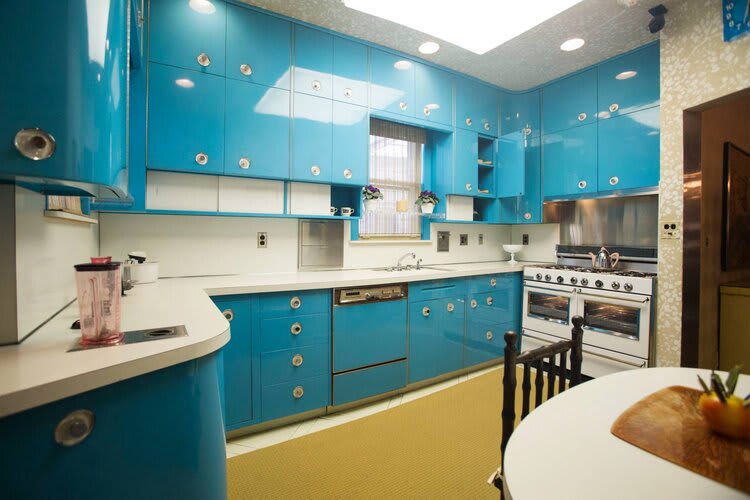 11. Queens Country Farm Museum
73-50 Little Neck Pkwy Queens, NY 11004 (718) 347-3276
Reconnect with the great outdoors at the Queens County Farm Museum, where you can feel like you're away from the city without having to leave the city. General admission is always free and it's a great place for both kids and adults alike. In the fall, there's a corn maze and pumpkin picking; otherwise, there are educational programs that give you a crash course on topics like beekeeping, gardening, and composting.
12. BLDG 92
63 Flushing Ave Brooklyn, NY 11205 (718) 907-5932
Brooklyn Navy Yard's long history of shipbuilding and maritime activity may officially be a thing of the past, but BLDG 92 celebrates the yard's past while also connecting to its future. If you'd like to learn about some interesting tidbits of history like the Whiskey Wars of the 19th century, while getting a glimpse of what's to come at the Navy Yard in the next few years, it's worth a peek.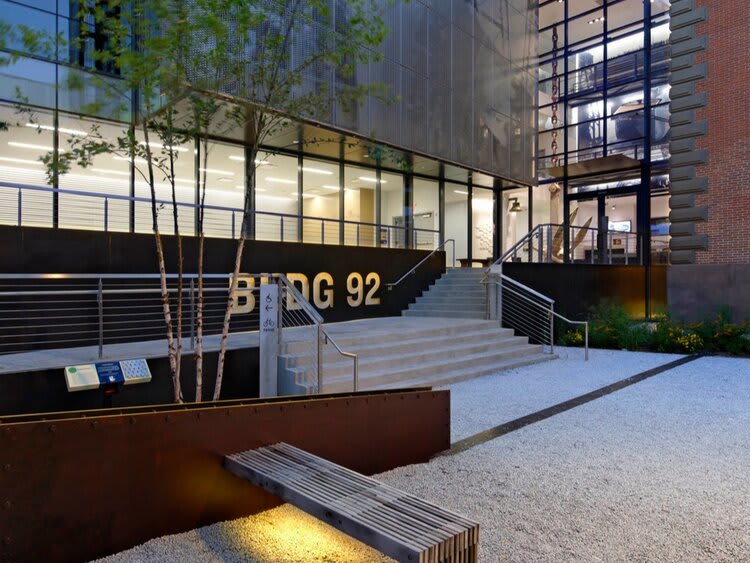 13. New York Transit Museum
Boerum Pl & Schermerhorn St Brooklyn, NY 11201 (718) 694-1600
The subway might be the last thing that some New Yorkers want to look at the outside of their commutes, but a trip to the New York Transit Museum is well worth your time. Located in a decommissioned Brooklyn subway station, the Transit Museum is the only place where you can poke around a fleet of subway cars that date back to the early 20th century, see how turnstiles have evolved, and learn how the MTA is adapting the transit system to make it more resilient against disaster.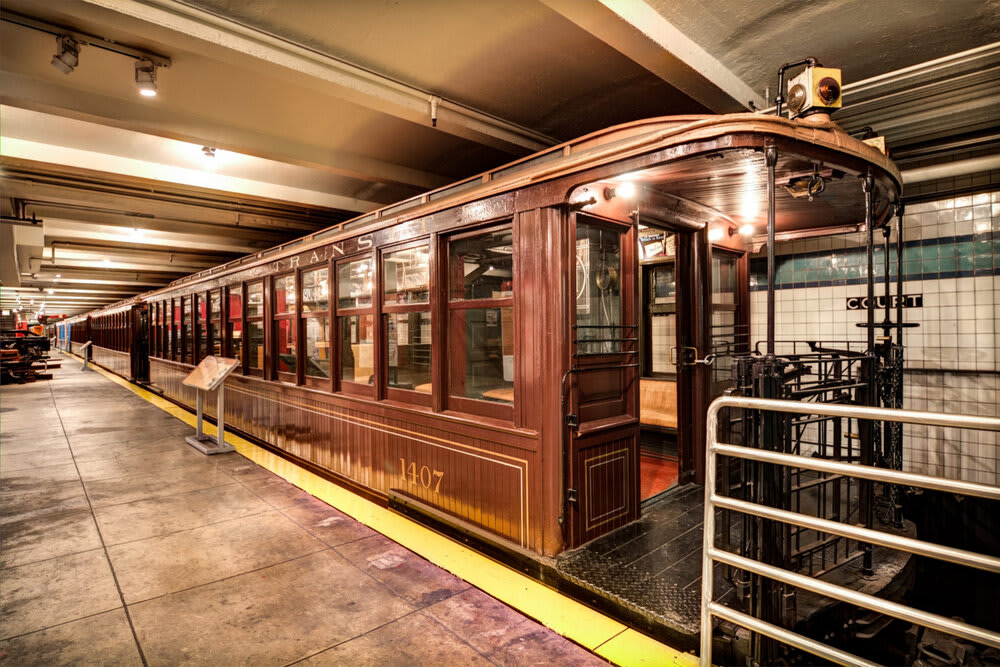 14. Weeksville Heritage Center
158 Buffalo Ave Brooklyn, NY 11213 (718) 756-5250
Visit Website The Weeksville Heritage Center is located on the site of the first community established by free black professionals in 1838, 11 years after slavery was abolished in New York City. Though it was very nearly lost in the mid-20th century, a group of activists and historians uncovered its history, and the Weeksville Heritage Center was founded in 1968. The complex includes the 19th-century Hunterfly Houses, some of which date back to the site's founding (and are now both New York City landmarks and on the National Register of Historic Places), as well as a newer museum building that was designed by Caples Jefferson Architects and opened in 2014.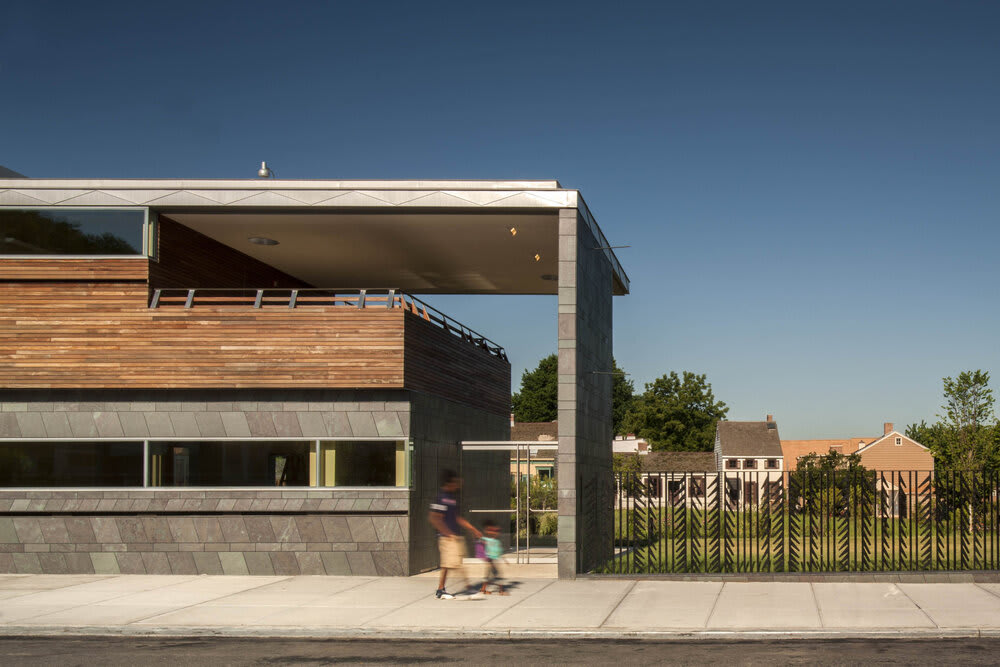 15. Alice Austen House
2 Hylan Blvd Staten Island, NY 10305 (718) 816-4506
The Alice Austen House showcases the work of the eponymous trailblazing photographer, who shared the house with her partner Gertrude Tate for the last 30 years of her life. The house itself dates back to the 1690s and now serves as a museum that displays a wide arrangement of Austen's photos. Just recently, the museum was declared a National LGBT Historic Site.