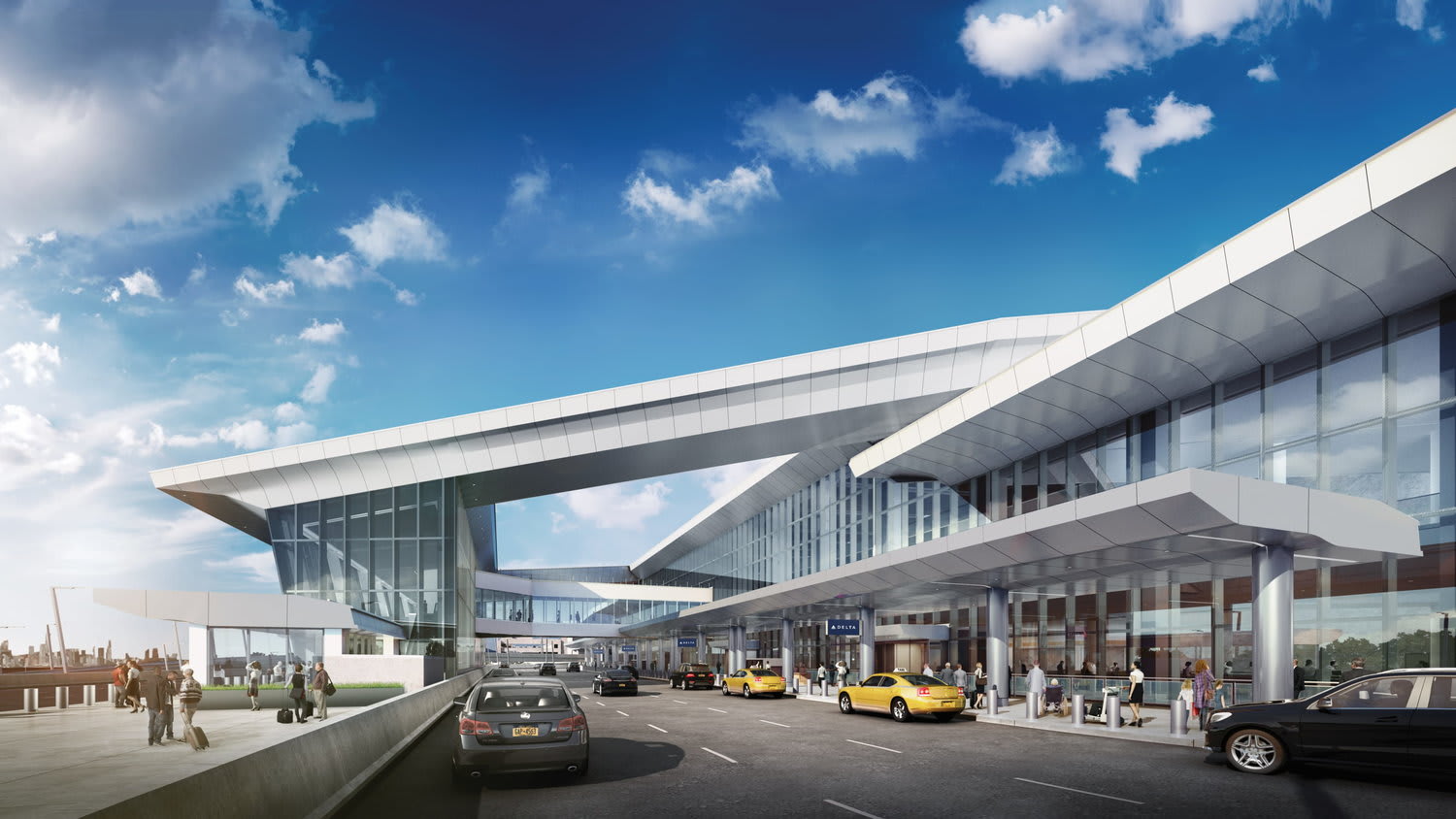 LaGuardia Airport's $8 billion overhaul continues to make steady progress.
On Thursday morning, Gov. Andrew Cuomo announced that the first new Delta terminal concourse (out of four) is set to open this fall. The 105,000-square-foot concourse will offer views of Citi Field and Flushing Bay, a variety of dining options (including, Rossi Pizzeria, which Lucali chef Mark Iacono consulted on), and "gates that can accommodate a wide range of aircraft," the statement from Cuomo's office reads.
Back in 2015, Cuomo first announced plans for LGA's major overhaul, led by a consortium called LaGuardia Gateway Partners—which includes Skanska, HOK, and WSP USA, Vantage Airport Group, among others—aiming to build a more unified terminal. Among other things, the renovation includes building a new Terminal B serving American Airlines, Air Canada, Southwest, and United; a new Delta Terminal C, new parking spaces, and a better roadway system. Last December, Terminal B's first concourse opened.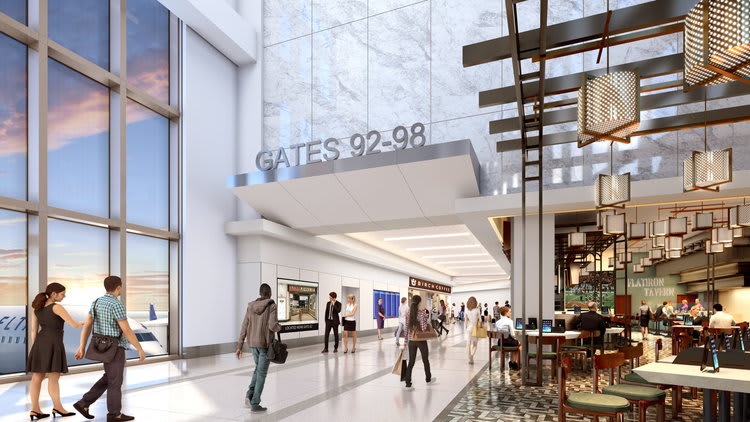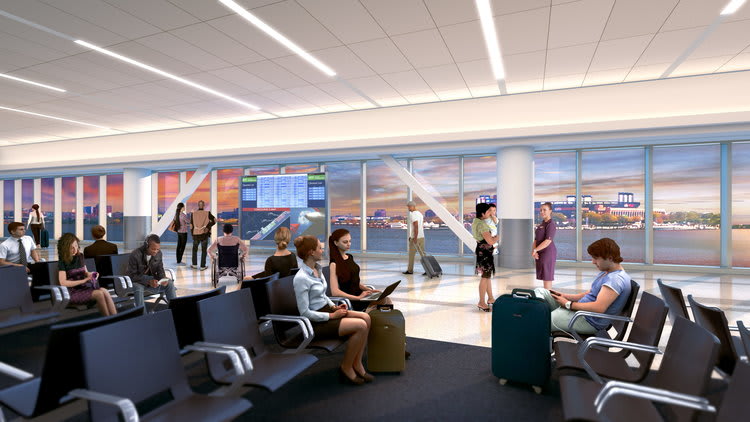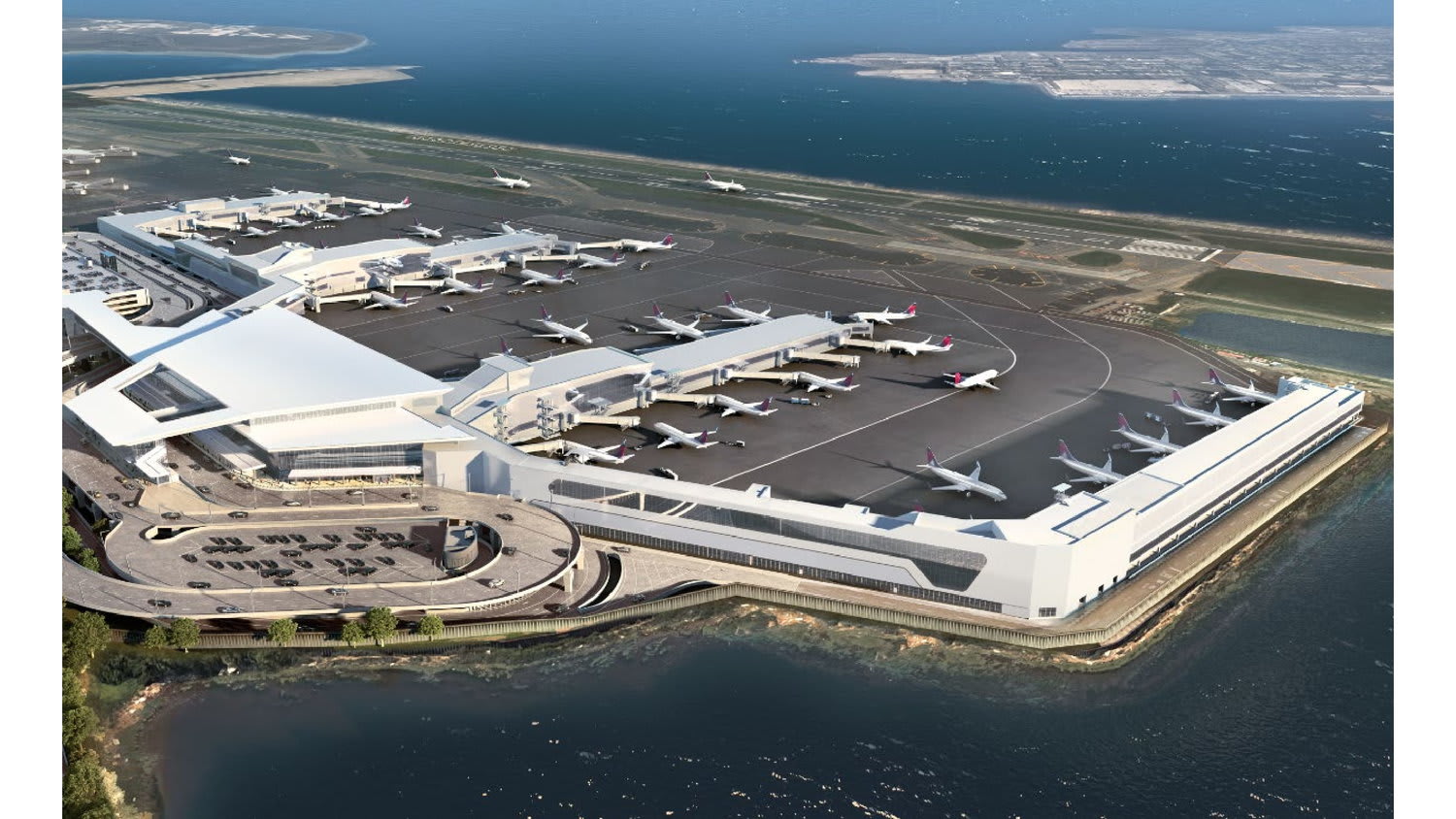 This new milestone in LaGuardia's transformation brings us another step closer to converting the airport into a world-class flight hub in line with New York standards," Cuomo said in the statement.
A plan to build an AirTrain at the airport is also underway, as the Port Authority proposal was submitted to the Federal Aviation Administration back in October.
The agency officially submitted its case for the AirTrain to La"Guardia Airport to the Federal Aviation Administration on Thursday. The LGA AirTrain is expected to connect the airport to the Mets-Willets Point station in Queens and allow transfers to the 7 train and the Long Island Rail Road; as well as reportedly bring passengers from Midtown in under 30 minutes.
Neighbors and advocates have opposed the $2 billion AirTrain project, expressing concern about its impact on their quality of life and, as activist Frank Taylor said last year, "the large taxpayer investment with no economic upside for our community or the state."