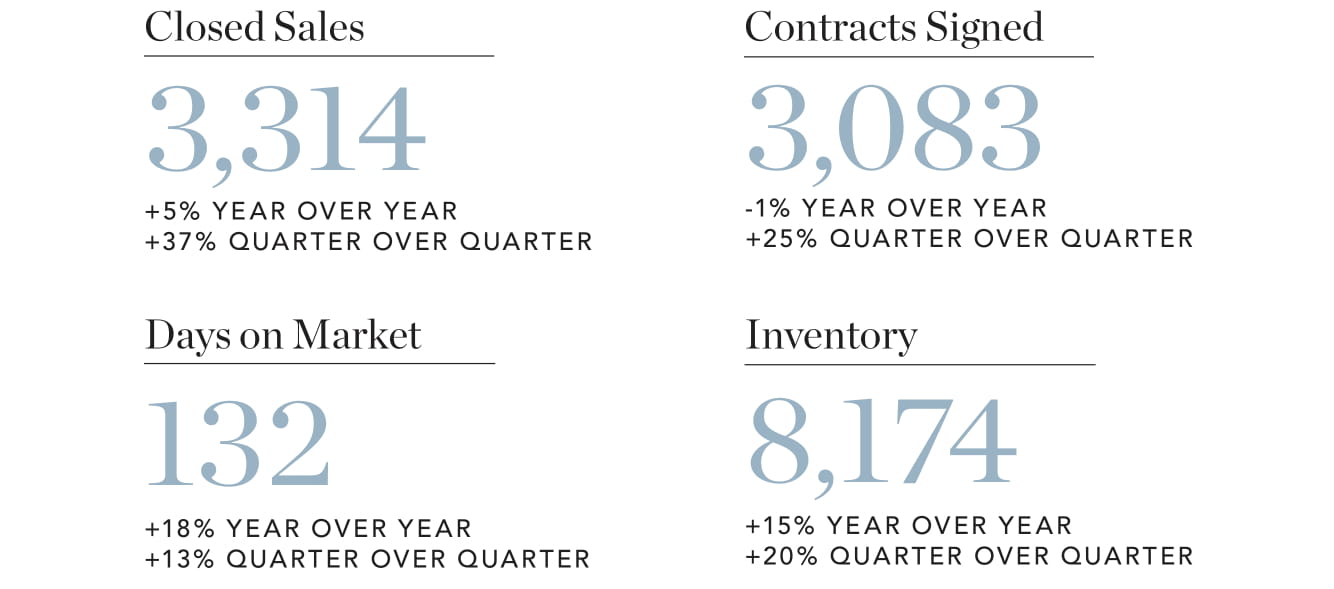 Here's what happened during the Second Quarter of 2019 in Manhattan:
1. Second quarter of 2019 was one of reassuring news as Manhattan sales increased year-over-year for the first time in two years. A surge in second-quarter new development closed sales helped fuel market-wide increases in the number of sales, sales volume, and price increases.
Market-wide Manhattan second quarter of 2019 closed sales increased 5% vs. the second quarter of 2018 and increased 37% vs. the first quarter of 2019.
2. New development closed sales soared this quarter, increasing a dramatic 82% vs. a year ago. This is the largest share of new development closed sales in nine years. The pace of new development closings was very active as many buyers were motivated to close sales before the pending new mansion tax, which goes into effect July 1, 2019.
3. Market-wide inventory increased for the 11th consecutive quarter, rising 15% above the second quarter of 2018. Inventory levels rose across all category types.
4. Downtown Manhattan continued to have the highest number of quarterly closed sales, 1,228, a 30% increase compared to last year – and almost double the number of East Side sales, which was the second highest number of second-quarter sales at 671 units.